COVID-19: Trump using briefings as his campaign podium - expert comment
28 April 2020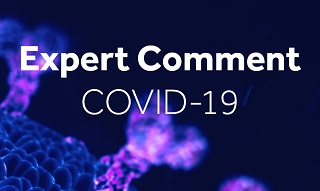 Dr Mark Shanahan, Head of Politics and International Relations and an expert in US politics at the University of Reading said:
"The flip flop on holding White House briefings has thrown a new light on the Trump dilemma. He's in mid-campaign season leading up to November's presidential election but can't do what he does best - rally the base. So instead of adoring crowds of MAGA fans, the president's one opportunity to engage directly with the public is via the daily Covid-19 briefing.
"What an opportunity: up to two hours each evening taking the message of Trump success to the dining tables of Joe and Jessica America - the kind of publicity his Democrat opponent Joe Biden would relish. The perfect scenario for the leader to show real leadership.
"And that's the problem. Instead of bringing clarity and decisiveness to the podium, Trump has attempted, night after night, to deliver a campaign speech. The virus is the fault of China; the fault of the Democrats; the fault of State Governors. Nothing is his fault. And then last week there was the awkward allusion to injecting bleach and shining UV light inside the body.
"Instead of the sure-footed expert, the country saw the version of Trump whose half-formed thoughts to presidential messages pass from brain to mouth without filter. When trying to look smart in the company of medical experts he often looks diminished. And last week Trump was caught out peddling an horrendously dangerous line likely to cause pain and death from those who drink in his ideas with just as little filter.
"Yesterday he was back at the podium. He needs the stage. The celebrity president needs the microphone; the ratings president needs the audience. Covid-19 isn't about ratings, now for America it's that very knife-edged balance of saving lives versus opening up the economy.
"Without a flourishing economy, Trump loses in November. The signs for the short to medium term aren't good. But Trump has to connect with his base and those beyond his base who voted Republican in 2016. The briefings are that opportunity. Yesterday he was subdued and a little more careful in his words. That probably won't last long.