Meet the students learning to tackle 'wicked problems' in the food system


16 December 2020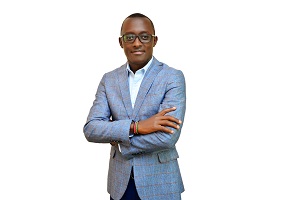 Kenyan-born Samuel Wairimu among a group of students on a programme to rethink challenges in food
Budding farming and food industry students at the University of Reading are working with European peers to learn new approaches to tackling 'wicked problems' in food systems.
The EIT Food-funded European Food Systems Education and Training (EFSET) programme provides students a free-to-access link between Reading and the Universities of Turin, Hohenheim and Madrid.
Each year, the programme will give students based at the four participating Universities opportunities to learn from and work with peers on challenges facing the sector including climate change, food waste and healthy eating.
The first cohort of students took part in the programme in 2019-20, and despite their summer school having to move online due the global pandemic, were able to take the skills from the programme to tackle issues such as switching from diesel to plant-based fuels in agriculture.
32 year old Samuel Wairimu was part of the winning group, presenting a thoughtful consideration of financial and economic aspects of adopting biofuels in farming. By incorporating a range of problem-solving approaches, the team presented a series of policy proposals that factored in and mitigated or accounted for financial trade-offs from the increased costs of adopting biofuels.
Samuel came to the University of Reading from Kenya to study for an MSc in Agriculture and Development, to learn more about sustainable agriculture. However, after completing the EFSET course Samuel is now looking at further study in public policy as he was inspired to think about tackling issues in food at a policy level.
Samuel Wairimu said:
"Through the course, I was introduced to systems thinking skills which broadened my perspective of tackling poverty especially in developing countries. I joined University of Reading to pursue an MSc. in Agriculture and Development in order to gain knowledge and competencies on sustainable agriculture necessary to contribute to development in my home country, Kenya.
"Now I am more interested in a career at the intersection of public policy, sustainable agri-food systems and development. This was made possible through applying systems thinking skills to the challenge of poverty.
"EFSET appealed to my passion for food systems and therefore provided a perfect opportunity to deepen my knowledge and explore the various policy alternatives to solve the challenges in the global food system. The prospect of interacting with students from different European universities and various programmes and levels within the University of Reading provided a great opportunity to network and learn.
Dr Harley Pope, who leads the EIT Food-funded EFSET programme at the University of Reading said:
"We know that the global food system faces massive challenges including the threat of climate change. We also know the impact of political changes that are isolating UK institutions from the European fraternity and their abilities to collaborate more widely.
"At the University of Reading, we have a strong academic track record on the whole of the food system, from farm to fork. With strengths in agriculture, climate science and food sciences, we can bridge the gaps between different disciplines to ensure that the UK and European food industry is better equipped for the future."
Learn more about the EFSET programme at:
https://www.eitfood.eu/projects/efset-european-food-systems-education-and-training-2020



This activity has received funding from EIT Food, the innovation community on Food of the European Institute of Innovation and Technology (EIT), a body of the EU, under the Horizon 2020, the EU Framework Programme for Research and Innovation.
EIT Food is Europe's leading agri-food innovation initiative, with the aim to create a sustainable and future-proof food sector. The initiative is made up of a consortium of key industry players, start-ups, research centres and universities from across Europe. EIT Food aims to collaborate closely with consumers to develop new knowledge and technology-based products and services that will ultimately deliver a healthier and more sustainable lifestyle for all European citizens.