Reading in the news - Tue 14 Jan
14 January 2020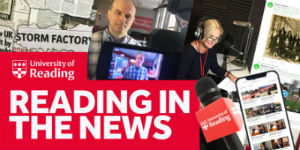 Australia wildfires: The Washington Post and MSN News quote Professor Ed Hawkins (Meteorology) on the impact of climate change on fires in Australia.
Harry and Meghan: Professor Kate Williams (History) is quoted in on Prince Harry and Meghan Markle stepping down as senior Royals in news stories in the UK and US, including a Guardian live blog, NBC Los Angeles and Fox News.
Bee decline: Unearthed Greenpeace quote Dr Tom Breeze (Biological Sciences) on the decline in certain species of pollinators.
Other coverage