Origins of Covid-19 being revealed by evolutionary researchers
02 July 2020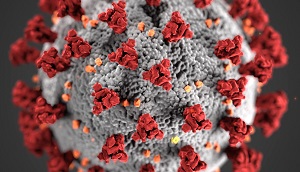 Research could identify the type of animal that human Covid-19 cases came from
The origins of the coronavirus causing the Covid-19 pandemic are being investigated by a team of evolutionary biology experts at the University of Reading.
Using genetic sequences, the team from the School of Biological Sciences will be building evolutionary trees which are the models first used by Charles Darwin in his proposal for the theory of evolution. The resulting information will be able to provide a picture of the likely origin of the coronavirus and how when and where it first spread to humans.
Prof Mark Pagel from the University of Reading said:
"Alongside the race to find ways to treat Covid-19 patients and protect from further infection, understanding the origins of the coronavirus that has caused this deadly pandemic is crucial in protecting ourselves against future diseases. Covid-19, along with SARS and MERS, is the third such coronavirus to jump from animals to humans since 2002.
"We will be using published gene sequence data to identify the likely origin of the coronavirus, the species we most likely got it from and when and where these events probably happened."
Dr Leah Callender-Crowe, the lead researcher on the project from the University of Reading said:
"The research is in early stages, and we're using sequences of the coronavirus to build evolutionary trees and then we will examine the relationships between some of the available samples.
"Ultimately we will apply dating methods, including new statistical methods that Professor Pagel's team is investigating, to try to narrow down the virus's date of emergence. Current dating methods produce relatively wide margins, but this new method uses information on the range of rates at which the viruses evolve, combined with a statistical model of the probability of each of those rates occurring, to improve the inference of timings compared to existing methods that rely on more general information."
The project is funded by the UK's BBSRC and is expected initially to report later in 2020.