Expert comment: Washington Redskins name change shows cultural rights at odds with profit-making
13 July 2020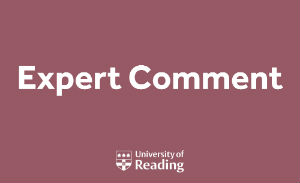 Dr Alanna Cant, Lecturer in Social Anthropology at the University of Reading, said:
"The timing of this change is not surprising, given that the American public's attention is currently focused on issues of race in the wake of George Floyd's killing and the resurgence of Black Lives Matter protests across that country.

"However, it must be acknowledged that this change has only come about due to very recent corporate pressure by sponsors such as Fed-ex, Pepsico and Nike. Native Americans themselves have been challenging the team's use of the name since at least the 1960s and a variety of US courts, including the Supreme Court, have acknowledged that the name is disparaging to Native Americans.

"Although this appears to be a successful case of large companies defending indigenous rights, the issues of representation and cultural appropriation within economic markets are very difficult. Although most companies now avoid explicitly derogatory representations of indigenous peoples, many continue to utilise the imagery and aesthetics of indigenous and marginal communities to give their brands and products a particular image or flair. The groups whose cultural traditions they draw from rarely see any benefit and may even face a loss of livelihoods.

"Even where borrowing takes place in a more respectful manner, indigenous and minority groups are rarely consulted about whether they want companies to use their cultural traditions. Earning a fair share of the material or financial gains is not always the most significant concern for the communities involved.

"Parts of the fashion industry are trying to take these issues on board: for its Cruise 2020 collection, the French fashion house Christian Dior worked with Uniwax, a wax fabric printing company based in Côte d'Ivoire, rather than utilising traditional west African techniques in Europe. However, at the same time Dior was fighting off criticisms of cultural appropriation and offensive representations for its "Sauvage" cologne campaign.

"Ultimately, the rights of indigenous and minority peoples to decide what happens to their own cultures is fundamentally at odds with global markets for mass-produced cultural products, as profit will always be the main driver of corporate decision-making."