#WeAreTogether: New creative work explores COVID-19 lockdown impact
31 July 2020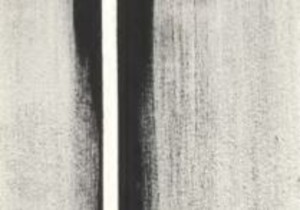 New and unpublished work by Samuel Beckett and UK Poet Laureate Simon Armitage is among a new creative writing collection compiled by a University of Reading lecturer, describing the personal impact of the COVID-19 lockdown period.
Dr Matthew Scott, in his role as co-editor of The London Magazine, gathered writing from well-known modern-day writers, including fellow poets at Reading, to highlight just some of the billions of personal accounts of the pandemic from all around the world.
The collection, Untitled, 2020, also includes never-before-seen work from the past that resonates with the present situation, such as extracts from Beckett's 'German Diaries' held in the University of Reading's Samuel Beckett Collection.
Dr Scott, an English Literature lecturer at the University of Reading, said: "The material gathered in Untitled, 2020 was solicited with the aim of providing our writers with an opportunity to reflect in keenly personal ways on the period of lockdown for Covid-19.
"My hope is that it will also provide an impression to future readers of how we began to make creative sense of this unique moment of crisis."
Local and international themes
The creative responses to the COVID-19 lockdown and crises from the past include thoughts on local, everyday details like gardening and the home, to wider concerns of climate emergency, civil unrest and the human cost of isolation.
Beckett's diaries describe artwork he saw during his travels through Nazi Germany in 1936-37. The extracts detailing paintings in Potsdam in 1937 were selected by Dr Mark Nixon, co-director of the Beckett International Foundation and Beckett Fellow at the University of Reading, due to their themes of travel and imagined life.
Five poems from a new sequence called Enigmas and Environs and a memoir-essay by Professor Peter Robinson, founder of Creative Writing at Reading, evoke his attachment to, at a locked-down distance from, places in Italy and Japan, where he has lived for many years and would have revisited in 2020 had it not been for the pandemic.
The cover image is an ink drawing from 1960 by Barnett Newman, produced during his sequence of artwork The Stations of the Cross, which symbolises human suffering through images of the crucifixion of Jesus.
Other contributions include poetry by Reading's Professor Steven Matthews, Simon Armitage, Martha Sprackland, Hugo Williams and Christopher Reid, and prose and memoir by Toby Litt, Suzi Feay, Daniel Swift and Elleke Boehmer.
The London Magazine is the UK's oldest literary periodical and published the collection in a special edition to mark the COVID-19 lockdown period.
The University of Reading community is united to tackle COVID-19 #WeAreTogether
What we're doing >>>
Image caption: Cover image artwork of Untitled, 2020