COVID-19: Primary school announcement not helped by 'falling behind' talk - expert comment
09 June 2020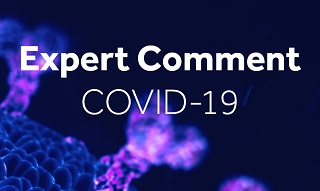 Dr Catherine Foley, Leader of the Primary School Direct Initial Teacher Training at the University of Reading's Institute of Education comments on an announcement that primary schools won't be returning in full before September 2020 at the earliest.
Dr Foley said:
"The acknowledgement today of the mathematical impossibility of returning all children to primary school before the whilst maintaining social distancing measures will cause equal measures of relief, concern and anxiety.
"Many people have been rightly concerned about the impact on disadvantaged and vulnerable children about time away from the classroom. Although many of these children have been eligible to continue going to school, take up of these places has been low.
"However, one of the main concerns about re-opening schools to all children was how this might make it harder for schools to support children who did not attend for a range of reasons. At the moment teachers are making welfare calls to children in their class, meeting them for online lessons, taking out home-learning packs and books so they can see children through a window, check on their safety and ensure they have access to learning. The more teachers are stretched between socially distanced classes, the harder this becomes.
"School leaders are once again faced with difficult questions about whether and how to expand the number of children who can return to class. Parents will be desperate to know the circumstances for their school, but I hope that head teachers will be allowed time to work out what works best for their own school community.
"In the meantime, the idea of 'catch-up' and children 'falling behind' is deeply unhelpful.
"Teachers are amazing professionals who know how to identify what children know, understand and can do and build on it – children always start school with a whole range of backgrounds and experiences. As always, teachers will start with the children's emotional and mental wellbeing – whenever they see them and however much time away from school they have had."