COVID-19 comment: Home schooling, antibody testing, NHS pressure
20 March 2020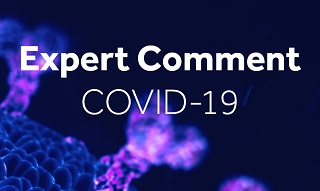 Professor Helen Bilton, Professor of Outdoor Learning at the University of Reading's Institute of Education, said:
"In terms of good advice for parents, first thing is really to be nice to your children as this will be a whole new situation, and to be patient as it will take a little while to bed in.
"The important thing at school is there's a structure. So you need so have a clear structure for the day – when the child is going to work, when are they going to have down time, when meals are – and start to really stick to that. Children, like adults, don't like too much flexibility; they like structure and they like boundaries.
"It's important not to get stuck inside and not to demonise outside. It has some fabulous fresh air, and your whole nature and emotional state can change immediately. Periodically open windows in the house and try and get out where it safe to do so.
"My major worry is for those children who are vulnerable; for whom school is the safe place and unfortunately home isn't. They may not be on anyone's radar as vulnerable. I think it's important for all the services to work together – social workers, therapists, health services – to help those children more, and for the government to put more resources in to help those children."
Watch our tips for parents video here >>>
Professor Chris Newdick, Medical Law Expert at the University if Reading, said:
"The Coronavirus Bill puts public health on a war footing. Bringing back recently-retired clinicians will relieve the pressure of staff shortages accumulated since 2010. Although many will need new training in respiratory medicine.
"But the Bill also introduces powers to restrict and detain individuals, events and gatherings. These are equivalent to wartime measures based on balancing individual rights with public interests.
"In these uncertain times, we are bound to make mistakes. Let's hope we get more right than wrong."
Dr Al Edwards Associate Professor in Biomedical Technology at the University of Reading, said:
"It is great to hear the UK's intention to scale up testing using antibody 'rapid tests'. It is absolutely possible to make very large numbers of these rapid antibody tests because the factories needed to make such diagnostic tests can scale up production rapidly, using very sophisticated 'printers' onto rolls of special paper.
"The limiting factor is time – firstly to make viral targets, and secondly to fully test them with real patient samples to be sure they give accurate data. The quickest tests may not be the most accurate, but the most skilled experts will be 100% focussed on making high quality tests. We must allow our experts to check accuracy before we can use these, and our public health system working closely with industry is critical."
"These could make a big difference – in following spread, in helping NHS workers return to work safely following self-isolation, and also in testing the new vaccines being developed. Even when available, the tests will need to be used carefully as a precious resource.
"As citizens we need to be patient in demanding home testing as the first priority should always be supporting vital healthcare workers and informing the big decisions being made daily to respond to this crisis."