COVID-19 comment: Government passing blame for isolation impact to public
25 March 2020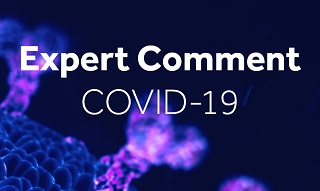 After the House of Commons Science and Technology Committee met this morning (Wednesday 25 March) to scrutinise the UK government's response to the COVID-19 outbreak.
Professor Adrian Bell, Research Dean for Prosperity and Resilience at the University of Reading, said:
"The UK government is facing some criticism today as the economic impacts of its response to the COVID-19 outbreak become clearer. It feels to some as if the government's tactic in recent days has been to blame the public for perceived bad behaviour in ignoring social distancing, thereby requiring the imposition of more severe isolation measures and the economic costs they bring.
"The irony is that the vast sums of public money being splashed around in light of this pandemic is making austerity, which we were told was required to get the UK budget back into the black, look basically pointless.
"It is interesting and illuminating to see that the UK government is happy to follow the best scientific advice and evidence-based policies in order to save lives when faced with a pandemic – even if that means throwing out the rulebook on public debt and borrowing. Other diseases, such as poverty, poor education and job insecurity, have been ravaging parts of the UK for years, yet have not warranted such lavish spending. Perhaps this is because there is already a vaccine against such illness, in the form of money and privilege."