COVID-19: 'Antibody testing alone won't get us out of this crisis'
30 March 2020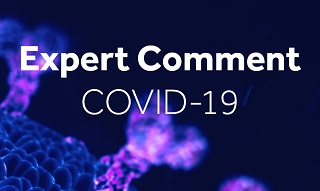 Dr Simon Clarke, Associate Professor in Cellular Microbiology, University of Reading, said:
"The government has promised that the roll-out of antibody tests will begin soon. This is a welcome development, as it will help planners to develop a better picture about who has had the COVID-19 coronavirus and who is therefore most likely immune to catching and spreading it.
"For the many NHS workers on the frontline, who currently don't know if they've had the virus or not, this is crucial.
"The delay to the introduction of the antibody tests was sensible. It was important to test the tests, because the implication of false positives – or worse, false negatives – could have been devastating.
"But the health authorities, and members of the public, need to understand that antibody testing alone will not get us out of this crisis, because there is still much about this virus that we do not yet know. While there is a Herculean scientific effort going into understanding how it works, we still don't have a full picture about how immunity builds up in people who have had it.
"Therefore we must all realise that while mass testing is likely to help slow the spread, and allow people to go back to work sooner, people should not make casual assumptions about the impacts of this strategy."