COVID-19: homemade PPE must be produced and tested otherwise only provides false promise of protection - expert comment
31 March 2020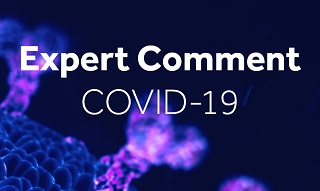 Dr Al Edwards, a biomedical technology expert at the University of Reading said:
"One ongoing challenges is providing enough personal protective equipment for healthcare workers on the frontline. Even when government supplies equipment, it can get delayed in the supply chain leaving local shortages. Many community groups and private individuals have stepped up to rapidly create, sew and 3D print PPE for those that need it most.
"However, such equipment must be produced and tested to a standard that provides frontline workers with the protection they need against Covid-19. Poorly functioning equipment that only gives the false promise of protection could be worse than nothing. Such locally produced equipment must also be carefully sanitised to prevent any risk of infection.
"On the other hand, medical device production using Good Manufacturing Practice relies on sets of simple protocols to ensure product safety, and there is no reason why similar protocols can't be used for local small-scale PPE production, as long as they are overseen by appropriate experts. Volunteers need appropriate training. These safe working protocols and practices must be shared across the community alongside designs to speed up rapid community response. Such safety protocols are as important as effective designs."