COVID-19: '100,000 test target should not be the focus'
01 May 2020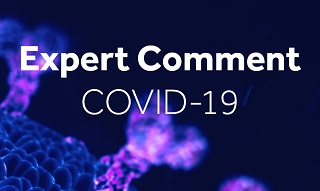 Dr Alexander Edwards, an sssociate professor in biomedical technology in the School of Chemistry, Food and Pharmacy at the University of Reading, said:
"The expansion of testing capacity is welcome and I congratulate all those working hard on the ground to scale up in the face of so many barriers, whether the obvious supply chain problems - can we get kits and instruments? - or the many hidden obstacles such as vital quality control, workplace safety when handling infected samples, recruiting and training new staff.
"The 100,000 test target should not be the focus. What's essential is a sustainable, coordinated programme that can identify as many actively infected individuals as possible and to trace their contacts to build a targeted programme that restricts spread. This is made harder by the realisation that people may be infectious even before symptoms arise. It's also very difficult because there are still very large numbers of new cases daily, even if this number is finally falling.
"It is welcome to see so much active innovation to improve testing processes. New crowdsourcing communities, volunteering networks and collaboration between different expert diagnostic communities is exciting, alongside major diagnostics research programs.
"Home sampling for example is a big step forward- a major research focus at Reading is to find ways to simplify testing and make it easier to access; this will hopefully reduce bottlenecks where people who are unwell have to travel to get tested. Whilst this is already technically possible, the reality is it's not easy to rapidly roll out home testing safely at scale, so more hard work is required.
"Any home sampling or home testing system must be carefully validated to ensure not only gives the same results as a test centre, but it is easy to use, and these validation studies are challenging."