COVID-19: Schools may need parent army to help make classrooms safe after lockdown - expert comment
07 May 2020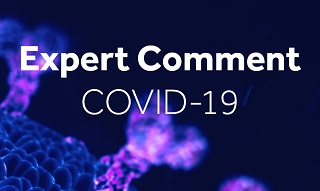 Professor Helen Bilton from the Institute of Education at the University of Reading said:

"As the Government prepares to announce some form of easing of restrictions around Covid-19, the question of whether and how schools will return is one that is causing some parents to express anxiety about children being in close proximity to others and catching and spreading Covid.
"The evidence points to the limited impact of Covid-19 for most children, who in normal circumstances will be in schools where they may catch illness, viral and bacterial. There does need to be a level of common sense about the possibility that children may get ill when they go back to school, and this goes hand in hand with ensuring that should small numbers of children get ill they can get the level of healthcare to ensure that they don't get seriously ill.
"To ensure that schools are the healthiest environment possible, there are measures that can be taken. However, with school budgets squeezed tighter and tighter, schools may need to call on parental volunteers to help keep classrooms and other areas and resources clean for children, teachers, and other workers.
"Schools may also look at teaching outside much more than they do now, especially as we head into summer months. There have been periods in the past when schools have been created for sick children to get better and all the lessons have been carried out exclusively outside. Nursery education started life outside with the first open air nursery school opening in 1916 in Deptford. This was in reaction to the unhealthy elementary schooling of the time, and no child at the nursery died in the flu epidemic of 1918 -19.
"Children played, ate, and rested outside and were healthy and resilient. Schools can use the outdoor environment to teach children, and also they can use the natural environment to teach about the natural environment. As many of the concepts and activities are developed to have a real world function, teaching outside can make many of those functional elements of maths and science more real, all the while helping children to engage with learning in a potentially more healthy environment."