COVID-19: Anxiety will reduce as 'new normal' emerges
11 May 2020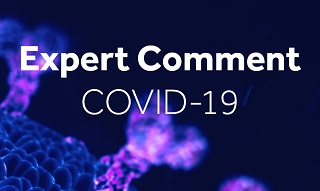 Professor Patricia Riddell, Professor of Appplied Neuroscience at the University of Reading, said:
"At the start of lockdown, there was a rise in anxiety levels as people adjusted to this new situation. After several weeks, many people now feel safe at home, and the looming anxiety has become what will happen as we return to work.
"In both these cases, anxiety can be provoked by the uncertainty of not knowing exactly what will happen. New situations can often provoke concern: Will we be safe? Will be know what to do? How will we engage with other people?
"Anxiety about new situations is typical, and it is even more reasonable to be anxious when there is the threat of a deadly disease in our lives. People need reassurance that schools, work places and shops are taking the threat to life seriously and putting sensible measures in place to protect both their staff and the public.
"When it is clear that these precautions are in place, we might still feel anxious and will initially worry about returning to work or watching our children return to school. This anxiety will reduce as and when we are brave enough to step back into the world and re-establish a new normal."
Watch our expert comment video >>>