COVID-19: Outdoor learning could help schools reopen safely - expert comment
12 May 2020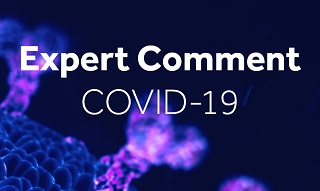 Professor Helen Bilton from the Institue of Education at the University of Reading said:
"As schools begin to plan how to manage a return to some form of wider return of pupils, the outdoors can be a hugely beneficial asset as both a teaching and learning environment. Teaching and learning are not only the sole prerogative of the indoor environment, and the latest advice from the Government outlines how transmission of the coronavirus is significantly lower in outdoor spaces.
"The benefits of using an outdoor environment for schooling are numerous. As space in many schools is at a premium, taking pupils out of the indoor classroom would increase the amount of space available to staff and children. In addition, using outdoor environments enables teachers to develop more practical methods of learning.
"Schools have an opportunity in uncertain circumstances to learn from the early years sector, where the outdoors has always been considered a teaching and learning environment alongside inside, as well as a health enhancing environment."