COVID-19: Agriculture Bill in Parliament fails to protect farmers from cheap foreign imports - expert comment
12 May 2020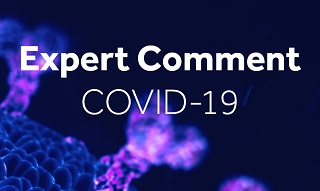 Dr David Rose, Elizabeth Creak Associate Professor of Agricultural Innovation and Extension at the University of Reading comments on the third reading of the Agriculture Bill scheduled to be heard in Parliament on Wednesday 13 May.
Dr Rose said:
"The COVID-19 crisis has illustrated the vital role that our farmers play in keeping the supermarket shelves stock and the nation fed. As we have left the EU and the Common Agricultural Policy is phased out, the Agriculture Bill represents the biggest shift in agriculture policy in a generation.

"Many aspects of the draft bill are welcome, including a commitment to provide public money to support the provision of various public goods on farmland, such as flood management, improved biodiversity, healthier soils, cleaner air, and cleaner water. There are also provisions to boost agricultural productivity.

"Whilst there are good parts of the Bill, detail is lacking. This includes scant detail on the underpinning advisory system for new environmental land management schemes. Perhaps most significantly, however, the Bill fails to provide legal protection for farmers being undercut by cheap foreign imports which are produced to lower environmental and animal welfare standards, such that they would be illegal to produce here.

"More support is needed to protect our farmers in a post-Brexit era so that they can adapt and thrive, keeping our nation fed and our environment looked after."