COVID-19: Football behind closed doors not a simple or welcome option for many - expert comment
12 May 2020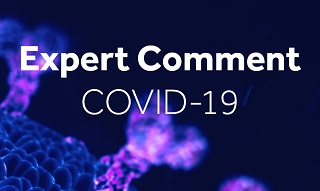 Professor Adrian Bell, Chair in the History of Finance at the ICMA Centre at the University of Reading said:
"Despite government encouragement to get sports to play behind closed doors, the completion of the football season is not anything anyone is really clamouring for. The difficulties of bringing it back with social distancing and testing make it logistically challenging to say the least and this is before considering the players who have indicated they do not believe it is safe for them to play.
"This has now been complicated by the chair of the Football Association stating that due to their special share they now insist that all the leagues will have relegation and promotion. So whereas it is now clear that this means that there will be outcomes to the season, it still does not mean that the games will be played, as there could also be a situation that the final placings will be called without any games being played. But analysis by University of Reading economists Dr James Reade and Dr Carl Singleton has shown that the relegation battle is far too tight to call with any degree of certainty; Bournemouth and Aston Villa are 50% to go down, West Ham and Watford 40%.
"Before this new intervention it was already not clear that any mitigation efforts could restore the integrity of this season's competitions. Fans are not going to want to celebrate the eventual league winners and those relegated will find these results hard to stomach. It is estimated that relegation from the Premier League will cost each club £200 million so the financial hit will be all the more difficult.
"Indeed the idea of neutral venues has provoked opposition from the clubs at the bottom who would prefer to play at home behind closed doors. These clubs might think about reconsidering this opposition as Reading researchers have shown that closed door football is not the same as playing in front of your fans at home - as the absence of supporters removes any home advantage and the away teams receive approximately half a yellow card less.
"In the end, all this will not matter as it is almost certainly likely now that the Premier League will be played out to a result as there is an estimated £750 million penalty if it does not."