Expert comment: Cyclone in Bay of Bengal
19 May 2020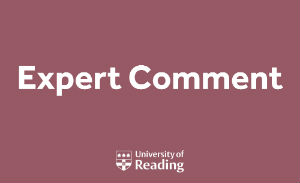 Dr Elisabeth Stephens, hydrologist and co-director of Water@Reading at the University of Reading, said:
"While there is uncertainty around the exact part of the coast where the storm will hit, areas of India and Bangladesh will be subjected to extremely high winds, heavy rainfall and the potential of a severe storm surge, compounding the impacts already being felt from COVID-19.
"By acting early, drawing on the advice of scientists, governments and other agencies can work together to minimise the risks of death, destruction and disease. It is widely recognised that delivering aid before a disaster is more beneficial, but plans have had to be swiftly adapted to account for the risks of COVID-19.
"The governments of India and Bangladesh are already taking action on the advice of weather forecasters to move people out of harm's way."

Professor Hannah Cloke, hydrologist and co-director of Water@Reading, University of Reading, said:
"This tropical cyclone is forecast to hit India and Bangladesh. Although we don't know for certain what will happen, forecasts tell us it may bring damaging winds, huge amounts of rain and a very large storm surge, lifting violent seas up to dangerously high levels. It will be important to continue to monitor these forecasts to inform decision-making as the cyclone develops.
"This is a densely populated coastal part of the world, with many people already living in poverty, making them particularly vulnerable to the effects of floods and storms. The additional complication of measures to control Covid-19 mean that people have less ability to move around freely.

"While much of the early attention focuses on the size of tropical storms, or the strength and speed of the winds, flooding caused by the huge amount of rain is also a great threat to life. A huge storm surge will make this worse, especially if it coincides with high tides, creating a potentially lethal combination of threats."