COVID-19: 80s unemployment levels showing furlough scheme not working as hoped - expert comment
19 May 2020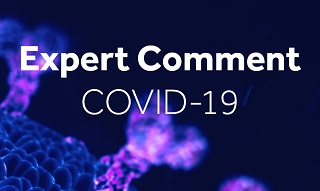 Prof Adrian Bell, Chair of History of Finance at the ICMA centre at the University of Reading said:
"Unemployment figures published are showing a large rise in April. This is perhaps unsurprising, but does mean that the furlough scheme has not as effective as hoped. In addition, further firms are announcing moves into administration, such as the company behind Bella Italia and Cafe Rouge - so another 6000 employees who will now be in fear for their jobs.
"These companies have taken the 'no strings attached' furlough money to pay salaries and now many workers will be exiting the lockdown scenario into unemployment during the deepest economic recession. The furlough appears to have been a major miscalculation by the Chancellor. It has been very successful in being part of the measures that have ensured buy in by the public into the lockdown and perhaps too successful as it currently pays the salaries of 10 million employees - it is estimated that around 50% of the UK population is now reliant on the state for salary or unemployment.
"Considering other members of the public are retired or are children, it seems that a very small proportion of the population are currently working and actually paying tax into the treasury.
"We are now looking at unemployment levels not seen since the 1980s and having lived through that - it is not a welcome future prospect to repeat this."