Expert comment: Amphan impacts will continue to be felt inland - but evacuations reduced effect on worst hit areas
21 May 2020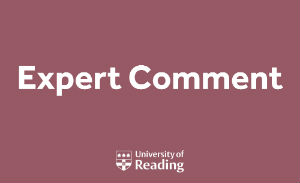 Professor Hannah Cloke, hydrologist and co-director of Water@Reading, University of Reading, said:
"Amphan has already left a trail of destruction across part of India and Bangladesh, sadly leading to loss of life as it made landfall. The forecasted high winds, heavy rain and large storm surge, lifting violent seas up to dangerously high levels, have sadly materialised.
"Fortunately, there have been substantial improvements in disaster preparedness in this region and early warning systems have triggered evacuations from many of the worst hit areas including West Bengal. The city of Kolkata has seen significant damage as a result of the storm, and relief efforts across the region will be hampered by Covid-19. This is a densely populated part of the world, with many people already living in poverty, making them particularly vulnerable to the effects of floods and storms.
Dr Liz Stephens, hydrologist and co-director of Water@Reading at the University of Reading, said:
"While Cyclone Amphan has weakened, its impacts will now spread inland as it is forecasted to cause extremely heavy rainfall across large areas of north east India, northern Bangladesh and Bhutan. This rainfall could well lead to flash floods and landslides."
"Blocked roads, flooding and power outages will be hampering the assessment and reporting of the damage, as well as the relief efforts"