Expert comment: Liaison Committee questioning will test Boris' credentials
27 May 2020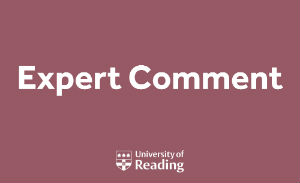 Dr Mark Shanahan, Head of the Department of Politics and International Relations at the University of Reading, said:
"This afternoon's appearance in front of the Liaison Committee - the first for Johnson who has so far avoided such scrutiny - will go a long way towards answering whether he truly is fit to lead the nation or simply an artful dodger.
"The Prime Minister has already scored some success in that he won't have to face questioning from some potentially harsh critics from the back benches such as Tom Tugendhat, who chairs the Foreign Affairs Committee, who has not been included in the session. Other absentees include Chris Bryant, the chair of the Standards Committee, and Tobias Ellwood, who chairs the the Defence Select Committee.
"All three are curious given that this is one of the key meetings through which Parliament can hold the Prime Minister to account over the handling of the Covid-19 crisis and its international and security implications, and also, of course, the ongoing Cummings saga.
"While Bernard Jenkin who will chair today's 90-minute session is no fan of Cummings, he is from the Conservative wing that brought the Johnson project to power. Look for some sharp and focused questioning from the likes of Yvette Cooper, Meg Hillier and even former Foreign Secretary Jeremy Hunt.
"Previous PMs have largely avoided a roasting from this committee. Johnson, in this particularly febrile time, will have to be well-briefed, on point and waffle-free. A tough task for the PM based on recent exposure to questioning."