Expert comment: Trump railing against Twitter ironic since social media platform made him as politician
29 May 2020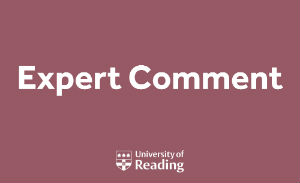 Dr Mark Shanahan, Head of Department of Politics and International Relations at the University of Reading comments on US President Donald Trump's plan to enact an executive order removing legal rights from social media platforms.
Dr Shanahan said:
"There's a certain circularity in President Trump's decision to issue an Executive Order aimed at punishing companies for censoring viewpoints that they don't like, since it is purely a knee-jerk reaction from a thin-skinned President to being censored himself - for continuing to promote a conspiracy theory that has been proven false.
"It is ironic that the President is attempting to action against the platform that made him as a politician. His use of Twitter brought him to political prominence and he has used it every day to establish and maintain his direct connection with the public.
"Often his tweets are outrageous, often they are lies, but they always ensure Trump is the story. If Twitter and other social media platforms can hide his content, they weaken him. Of course, the Trump response is to attack. It's the only defence he has. For the moment, it's a news-grabbing deflection while his handling of COVID-19 is earning him few plaudits. But it's a deflection unlikely to stand up to any court challenge."