University launches COVID-19 hotline to provide support for the community
01 November 2020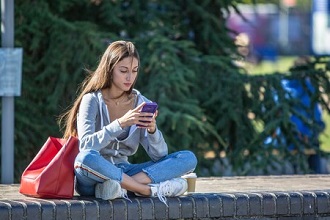 Students, parents, staff and members of the local community needing information about measures to keep people at the University of Reading safe from COVID-19 can now call a dedicated telephone hotline.
As a new national lockdown is announced beginning Thursday 5 November, and educational settings including universities are expected to stay open, the University is seeking to provide clear information about support and control measures at the University of Reading.
The COVID-19 support line will operate seven days a week, launching at 10.30am on Monday, 2 November. From that time, people can call 0118 214 7813 from 9am to 5pm on weekdays and 10am to 4pm at weekends. Please note: members of the public cannot book COVID-19 tests through this service. If you need to book a COVID-19 test, please call the NHS on 111 or visit https://www.gov.uk/get-coronavirus-test.
The University is also strengthening its measures for controlling COVID-19 infections by putting in place a joint Incident Management Team in partnership with Public Health England (PHE).
'Accurate information is crucial so that people know what they need to do to keep themselves and others safe and continue studying and working safely' - Professor Robert Van de Noort
Professor Robert Van de Noort, Vice-Chancellor at the University of Reading, said:
"This is a concerning time for everyone, and we are taking action immediately to provide more information and reassurance to students, parents, staff and our neighbours.
"Having accurate information is crucial so that people know what they need to do to keep themselves and others safe and continue studying and working safely at the University of Reading.
"We welcome the advice from PHE and continue to work closely with our partners to combat the coronavirus. We are prepared for this situation and have a robust system in place to deal with increases in positive cases on campus.
"We want to reassure our community that we are taking measures to minimise the risk to students and staff and will act swiftly to respond to any further advice issued by PHE and others."
Actions for safety
The University has been working closely with health authorities and local government throughout the pandemic and has been keeping partners regularly updated regarding numbers of positive COVID-19 cases among the University community.
As numbers of new infections have increased among students (see our COVID-19 case dashboard for latest figures), the University sought advice from PHE and Reading Borough Council. While the overall number of positive cases remains relatively low, PHE is now formally treating the recent increase as an outbreak, meaning the new Incident Management Team has been established to provide the University with specific guidance.
As well as the COVID-19 support line, the University is also increasing the number of staff working on its Case Management Team to swiftly respond to positive cases.
Messaging will be stepped up to reinforce measures to prevent the spread of infection, such as regular hand washing, wearing a mask and restrictions on mixing with other households.
PHE has not advised the University to impose any additional restrictions or measures at this time, and teaching and learning can continue due to the range of safety measures in place.
Safety of classes
PHE has also confirmed that the pattern of cases suggests that a very low proportion of those testing positive are likely to have caught or spread the virus in socially-distanced classes or other face-to-face teaching sessions, but have instead been infected in social or household settings. None of the very low number of staff cases are linked to teaching.
The University is therefore planning to continue with its 'blended' approach to teaching and other on-campus activities, with sessions being offered both in person and online, subject to additional national restrictions.
Get more information about COVID-19 on campus >>>