Reading in the news - Fri 6 Nov
06 November 2020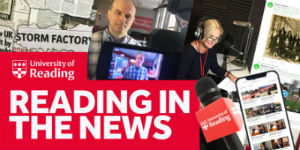 COVID-19: expert comment on the coronavirus pandemic
US election: Dr Mark Shanahan (Politics & International Relations) spoke to BBC Berkshire about the ongoing results coming in from the US Presidential election.
Other coverage
An article in Vogue looks at air purification, and cite research by Dr Tijana Blanusa (Agriculture) and the RHS on how plants act to filter air indoors.
Markets Media reports on a new scholarship scheme launched by ICMA centre for people from sub-Saharan Africa looking to study finance.