Film professor wins international award for documentary on Brazilian cinema
09 November 2020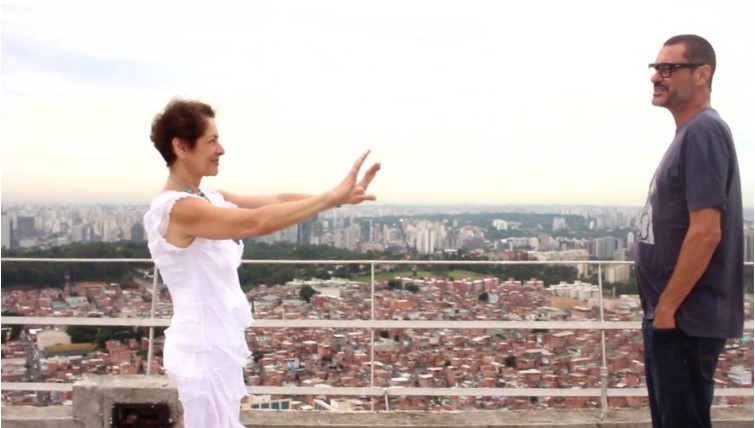 A documentary celebrating the history of Brazilian cinema created by a University of Reading professor has been awarded a top prize at a prestigious film festival.
Passages, co-directed and written by Professor Lúcia Nagib, from the Department of Film, Theatre and Television, has been awarded best documentary in the international competition at the Los Angeles Brazilian Film Festival (LABRFF).
The film, released in 2019, looks at the work of filmmakers from São Paulo and Pernambuco, respectively in the Southeast and Northeast of the country that produced widely acclaimed films from the 1990s onwards, and explores the influences of music and other artistic traditions.
Professor Lúcia Nagib said of winning the award:
"I'm still in a state of disbelief because we won this prize alongside the most famous and established Brazilian filmmakers, actors and technicians. It's an incredible honour for me and everyone who worked on the project to have been awarded this prestigious prize.
"Passages is my love letter to Brazilian cinema which I have been researching over my career, and it was a joy to work with co-director Samuel Paiva. The film celebrates the renaissance in Brazilian cinema in the 1990s that led to some of the most influential modern work that the country has seen, fusing together mediums such as literature, painting, theatre, music, photography, radio and television.
"Without the multimedia creativity that Passages celebrates, we wouldn't have seen world-renowned films such as City of God.
"I must also thank the University of Reading for its unstinting support and for awarding funding through BOISP (Building Outstanding Impact Support Programme), without which this film would not have been possible."
Passages is an output of the Arts and Humanities Research Council (AHRC)-FAPESP IntermIdia Project, https://research.reading.ac.uk/intermidia/. You can find the full list of awardees at the Los Angeles Brazilian Film Festival at: http://www.cinevitor.com.br/conheca-os-vencedores-do-los-angeles-brazilian-film-festival-2020/