Reading scientists to investigate whether a drug treating rare disease can help stop heart attacks
13 November 2020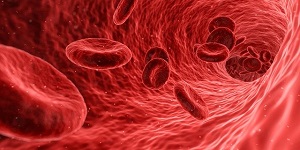 Scientists at the University of Reading are to investigate whether a drug to treat a rare condition could be used to prevent heart attacks.
Most heart attacks are caused by atherosclerosis, the gradual build-up of fatty deposits – called atheroma – in the arteries.
When a type of fat, LDL, within these deposits becomes oxidised, it turns 'rancid', triggering inflammation that can destabilise the atheroma. If the atheroma ruptures it can form a clot that blocks a coronary artery and causes a heart attack.
To study the problem, Professor David Leake has been awarded £184,481 by the British Heart Foundation (BHF) to confirm and understand how a drug called cysteamine can reduce atherosclerosis by targetting LDL oxidation.
Previous research by Professor Leake and his team has shown that LDL oxidation can take place in acidic bags called lysosomes in cells called macrophages and that cysteamine can inhibit LDL oxidation within lysosomes. However, it is not fully understood how LDL oxidation within lysosomes can trigger inflammation.
In this project, Professor Leake will see how an antioxidant drug called cysteamine reduces inflammatory signals and decreases atherosclerosis in mice. Currently, cysteamine is used to treat a rare metabolic condition called cystinosis.
Professor David Leake from the Institute of Cardiovascular and Metabolic Research at the University of Reading said:
"Antioxidants have long been thought to have the potential to protect people against heart disease. However, the results of clinical trials have usually been disappointing.
"However, having identified a new mechanism that creates this oxidised or rancid fat, we believe we can target it with this antioxidant drug to produce the benefits which have so far been elusive.
"If this study proves successful, it would suggest that cysteamine could be used as a new treatment to prevent heart disease and ultimately save lives."
Dr Subreena Simrick, Senior Research Adviser at the BHF, said: "Building on already exciting research, this study is an important step in examining whether this existing drug could be repurposed for the fight against heart disease.
"Worryingly, the ability of the BHF to fund crucial projects like this is under threat. Coronavirus had had a devastating impact on our fundraising. That's why – together with other medical research charities – we are calling on the Government to commit to a Life Sciences Charity Partnership Fund.
"This will ensure that the BHF and other charities can continue to invest in the science that produces the breakthroughs that save and improve lives."
In the UK, there are more than 100,000 hospital admissions each year due to heart attack. The BHF is the largest independent funder of heart and circulatory disease research in the UK.