Covid-19 comment: Tiered restrictions could cause confusion
12 October 2020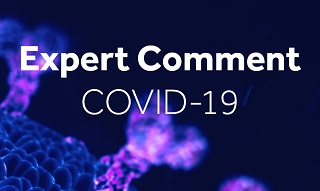 Dr Matthew Lickiss, lecturer in Typography & Communication Design, said:
"If people don't understand a system, it's hard for them to follow it: so communication systems that can simplify or standardise messages are important.
"Using a tiered approach is one way to do this, but there are potential problems. These problems relate not just to the idea of the system, but how it is implemented. A traffic light approach may succeed in this, but could confusion in relation to other red-green colour scales and what point the 'green' value starts at.
"For example, the UK already has a five-level red to green Coronavirus alert level scale, in which green means something very different (no COVID-19 in the UK) to what it might mean in a new system (COVID-19 still present, maintain rule of six, etc).
"A system based on shades (three reds etc) gets around this problem, but those shades may then need to be shown in context to make sense of and would need to be backed up by clear wording."