#WeAreTogether: New research projects funded to tackle effects of COVID-19
14 September 2020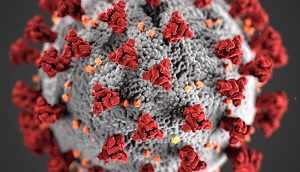 The effect that COVID-19 has had on individuals, industry and social systems will be the topics of research at the University of Reading, thanks to new funding.
Five projects involving University of Reading researchers have been awarded funds to understand and provide solutions to ways that the COVID-19 pandemic has affected society, from our mental health to the shifting relationship between the public and private sectors.
Each project will help to support individuals, businesses and organisations through the current pandemic, and to become more resilient in the event of future major incidents.
Professor Parveen Yaqoob, Pro Vice Chancellor for Research and Innovation at the University of Reading said:
"It is very encouraging that the University of Reading continues to play such an important role in the fight against COVID-19.
"The University has some of the best researchers in the world, and by focusing our research expertise on the broad impacts of the coronavirus pandemic, we work towards our goal of helping society tackle its most pressing challenges.
"Each project is helping to find ways that society can come out of the pandemic stronger and with more resilience in the future."
The five funded projects:
Professor Sue Walker (Typography) will be a co-investigator on UKRI-funded research to develop evidenced based mental health and wellbeing resources made by and for young people in the COVID-19 context.
Professor Helen Dodd (Psychology) is leading UKRI-funded work to understand how COVID-19 has affected the mental health and wellbeing of parents, adolescents and children (Co-SPACE).

Read more about Co-SPACE here

A new EIT Food-funded project,

SMART-ET will see Dr Giuseppe Nocella (Applied Economics & Marketing) lead work to reimagine how the dairy industry can adapt to pandemics and major incidents that affect the demand for dairy produce, to reduce waste.

As part of the Viral Discourse Research project, Professor Rodney Jones (English Language and Applied Linguistics) will be leading work to understand the communication challenges of Chinese university students studying in the UK during the COVID-19 pandemic.
Professor Emma Borg (Philosophy) will be examining how the pandemic has and can help to reshape the relationship between state and the private sector.