Covid-19: Clear and consist guidelines key to public behaviour change - expert comment
22 September 2020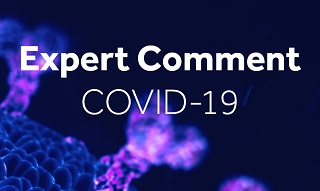 Dr Rachel McCloy, Associate Professor in Applied Behavioural Science at the University of Reading, said:
"The government appears to be taking a more careful and calculated approach to the latest announcements around tighter restrictions to prevent the spread of Covid-19.
"What we learnt from how people responded to the last lockdown appears to have been heeded. Last time, the panic buying and over-reaction by some people frightened by the situation was matched by apathy and distrust by others.
"While the simplicity of the 'stay at home, save lives' message worked, the complexity of the range of rules that followed as lockdown was relaxed gave the impression that the government didn't really know what was going on or how best to respond. There were mixed messages about what was most important: should we be helping to save the economy by going out, or saving lives by staying in?
"Now, some of this messaging has been simplified and illogical loopholes have been closed – for example, shoppers having to wear masks when they were not compulsory for retail staff. The 'rule of 6' is also a simplification, although it has suffered in its application to some situations and not others.
"To truly ensure people follow guidelines, the government has to appeal to different people in different ways. While some people are motivated primarily by a willingness to see that they are helping others, other groups are more likely to follow clear and straightforward rules that they can understand, especially if they see these rules as being fair and consistent.
"Punitive measures, increasing fines and sanctions, are less likely to be successful than measures that promote cohesion and working together.
"To bring about mass public behaviour change, the government needs to keep communication clear and consistent, and to trust the public with the rationale behind the changes they are making. Rebuilding trust will be a vital part of this."