3G pitch proposal public exhibition
Monday, 13 January 2020
The University is proposing a new third generation (3G) all-weather playing pitch to be installed on the Whiteknights campus.
University colleagues, students and members of our local community can find out more at a public exhibition of the proposal in the University SportsPark this Thursday 16 January 15:00-20:00. Please note that normal parking charges apply until 17:00. The proposed site for the pitch is adjacent to the SportsPark behind the current 5-aside pitches (see below).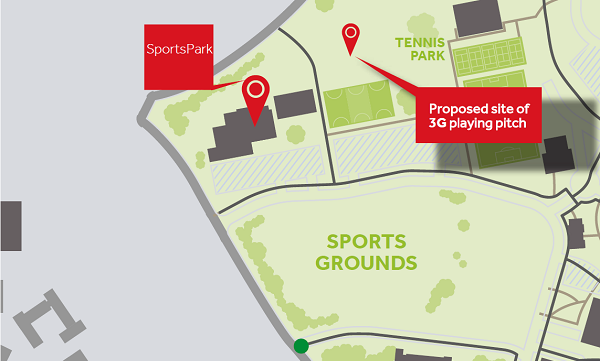 3G pitches are the latest surface options that pass FIFA and World Rugby testing standards. They offer a natural, durable playing environment and will provide a significant upgrade to our all-weather training facilities.
This project is part of the £1m Student Experience Capital Fund, which is a joint initiative between RUSU and the University to support new projects suggested by students to enhance their experience. Each RUSU Officer team, in consultation with students, is responsible for working with the University to agree how the fund should be spent in the following academic year.