Health and Life Sciences building update
Thursday, 02 July 2020
The coronavirus lockdown has changed the way we work individually, with our own teams and with other teams at the University. And work on the Health and Life Sciences building is no exception. The numbers of contractors on site has reduced to enable them to follow of Government advice on social distancing.
But work continues, with the construction of the building almost finished and many areas already complete. The building must now go through a period of testing and commissioning, such as heating, water and emergency systems, beofre the University can take possession.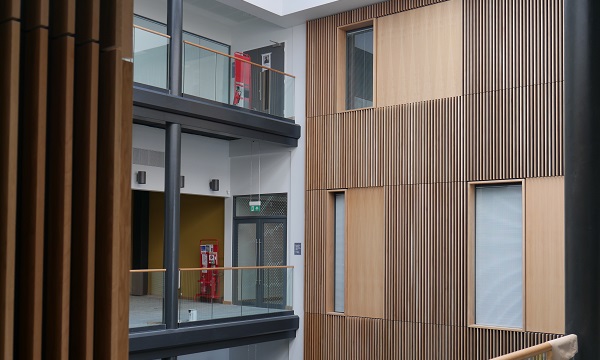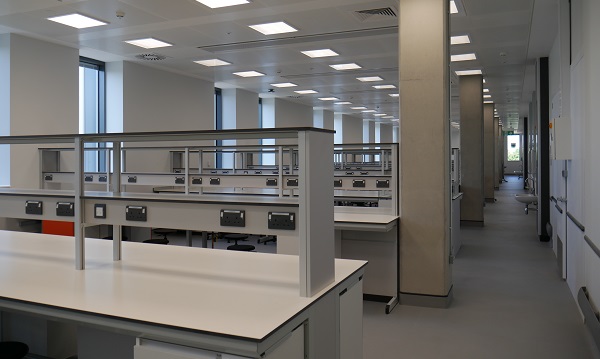 With the interior fit out of the building proceeding with the project should finish in Summer 2020 with elements of the School of Biological Sciences moving in Autumn 2020. The project demonstrates the University's commitment to research an innovation and bringing about closer integration of the School of Biological Sciences.