Health and Life Sciences building update
Wednesday, 20 May 2020
The coronavirus lockdown has changed the way we work individually, with our own teams and with other teams at the University. And work on the Health and Life Sciences building is no exception. The numbers of contractors on site has reduced to enable them to follow of Government advice on social distancing.
But work continues, with progress being made particularly to decoration with flooring and light fixtures being fitted. Progress on the decoration of the building is noticeable too, with the oak panelling to feature walls in the atrium having been finished. The atrium has a clear aspect to the roof skylight creating a bright, airy space which will house the Cole Museum. Further additions are fixtures in the teaching laboratories, such as the audio-visual equipment, gas and water taps.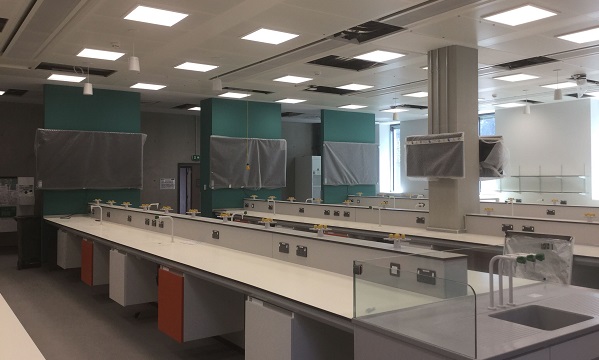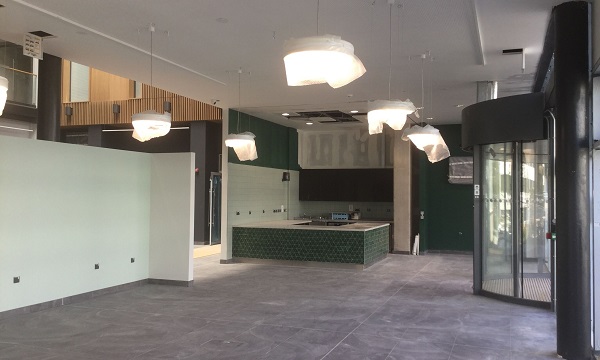 With the interior fit out of the building proceeding with the project should finish later in 2020. The project demonstrates the University commitment to research an innovation and bringing about closer integration of the School of Biological Sciences.